When choosing YOUR Judge, Experience Matters!
Family Court Judge
District Court Judge
Assistant Commonwealth's Attorney
Assistant Jefferson County Attorney
Administrative Law Judge with Kentucky OSHA
Successful Private Practice; Awards for "Top Lawyers in Louisville", LBA Pro Bono and Service Awards, etc.
About Mason
Mason Trenaman has over 35 years of legal experience, including his former tenure as a Family Court Judge, District Court Judge, Hearing Officer (Administrative Law Judge) with Kentucky OSHA, a Prosecutor with both the Commonwealth's Attorney's Office and the Jefferson County Attorney's Offices, and over three decades of running his successful private law practice. Mason is the only candidate who has any prior Judicial experience and has always received very positive Bar Poll ratings of Qualified and Highly Qualified regarding his legal abilities as a Judge.
As a Family Court Judge, Judge Trenaman was one of two Judges who pioneered the original "Adoption Wednesday Program". On that day Judge Trenaman and one other Judge finalized the adoptions for nearly 100 children who had previously languished in foster care. Those children had their adoption successfully completed, and their dreams for their permanent loving home and family were realized! Judge Trenaman was also active with the National Council of Juvenile and Family Court Judges and authored the Council's chapter on "Reasonable Efforts for Children" that was included in the reference manual provided to Family Court Judges across the United States. Judge Trenaman's passion has always centered around meeting the best interest of the children and families who came before him.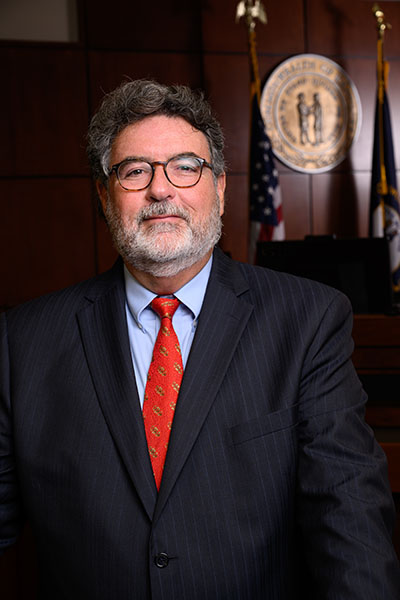 Mason and his wife, Stephanie, have two children, Mason Lee (23) and Madison (21). Mason and Stephanie have spent the last 20 years raising their two children while also serving their community through Church, civic, and charitable organizations. Mason and Stephanie were blessed to provide a loving temporary home to seven different foster children, each of whom were later placed in loving, permanent homes.
Mason has been a Board Member with Habitat for Humanity, CASA (Court Appointed Special Advocates) and the Cane Run Elementary School Family Resources Center; and a leader, coach or volunteer with numerous recreational, Scouting, church and charitable organizations. The Trenaman family has also made three international mission trips to orphanages in Guatemala and Panama, and multiple regional mission trips to serve in a home for developmentally disabled adults. Mason and Stephanie are extremely proud that their children have developed their own sense of caring and compassion for others and are now living out those values in their own lives.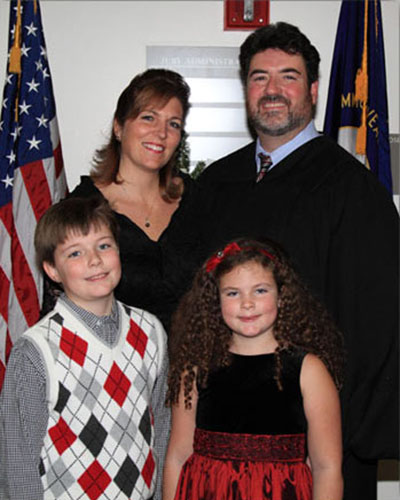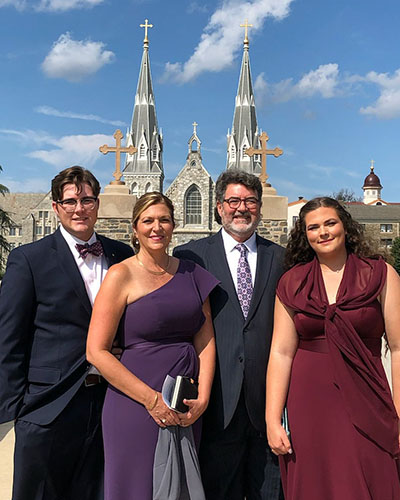 Our Story
Building Strong Jefferson County Families One Child at a Time
Their story began in Family Court: Mason, a Family Court Judge, met Stephanie, a Family Services Social Worker, serving at the time in Child Protective Services and assigned to the Crimes Against Children Unit. Mason and Stephanie have been champion advocates for adoption and finding safe loving homes for children since the 1990's. Mason became State Certified as a Foster Parent in Kentucky while Stephanie was the Jefferson County Foster and Adoption Program Recruiter. Out of their devotion to building strong families they knew they would be a perfect match and later married. While being blessed by two biological children, Mason and Stephanie opened their home to more children by becoming State Certified Nursery Care Foster Parents. Together with the blessing of their young biological children, the Trenamans fostered seven infants that were later placed in their Forever Adoptive homes. As their children reached adolescence, the Trenaman family embarked on three International Mission trips to support orphans in Guatemala and build strong families in Panama. Domestically minded missions found the Trenaman family serving on multiple mission trips to a Disabilities Camp supporting older adults with disabilities living in community. Mason and Stephanie still sense a great calling to build strong families, in Jefferson County, the State of Kentucky and Worldwide.
Professional Experience
Judge Trenaman has over 35 years of experience in the Louisville legal community.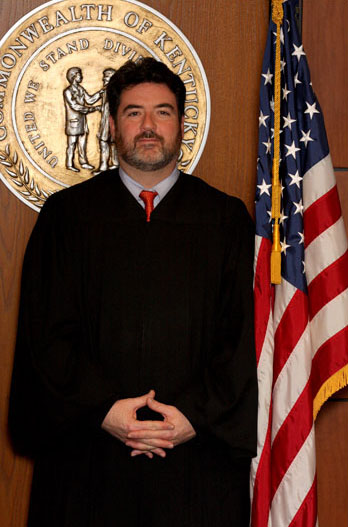 Jefferson Family Court Judge
During his four years as a Circuit Judge presiding in the Jefferson Family Court, Judge Trenaman heard cases involving all aspects of Family Law. The majority of cases involved adoptions, custody, divorce, paternity, dependent, abused and neglected children, and domestic violence. As a Family Court Judge, Mason participated in the National Council of Juvenile & Family Court Judges. His involvement in the Council included the following:
National Council of Juvenile & Family Court Judges
Member of Permanency Planning for Children Committee
Lead Judge for Kentucky Team on Diversion Model Courts Pilot Project
Author/presenter of Resource Guidelines Chapter on Reasonable Efforts requirements under PL 96-272 and Safe Children & Families Act
Presenter at numerous Reasonable Efforts and Diversion Project Judicial Educational Programs
Visiting Lecturer on permanency planning for children
Jefferson District Court Judge
While a Judge in the Jefferson District Court, Judge Trenaman presided over one of four felony/misdemeanor dockets handling all types of criminal cases in Jefferson County.
Assistant Commonwealth's Attorney
As a Prosecutor in the Commonwealth's Office, Mason prosecuted cases in the General Trial Division and later progressed to the Career Criminal Bureau, prosecuting repeat felony offenders classified as PFO 1. Mason was one of the first two prosecutors in Jefferson County to specialize in narcotics prosecution and was the author of the first Asset Forfeiture Manual for use in narcotic cases in the Commonwealth of Kentucky. Mason also became a member of the Fatal Accident Support Team (FAST), which investigated and prosecuted vehicular homicide cases. Mason began his school mentoring efforts as a presenter for Operation Sober, an educational program for high school students concerning the perils of drunk driving.
Assistant Jefferson County Attorney
During his five year tenure in this office, Mason prosecuted cases in the felony/misdemeanor, traffic, mental inquest, disability, paternity and non-support divisions of the Jefferson District Court.
Trenaman Law, PSC
In his successful private practice, Mason has handled cases from those involving multi-millions of dollars to those that the world at large may have viewed as relatively insignificant. In each of those cases, whether they involved millions of dollars, or may have appeared more minor to others, Judge Trenaman was always mindful that to the individuals involved, their case was truly the "case of a lifetime".
Internships
Judge Trenaman began his legal career while still a student at the University of Louisville, Brandeis School of Law, when he served as an intern with the United States Army Judge Advocate General's Corps. He was one of fifty law students accepted worldwide for this position. Mason served this internship under the tutelage of then Colonel (later Brigadier General) John S. Cooke. Mason later served as an intern/law clerk for former Mayor of the City of Louisville and former United States Congressman Frank W. Burke, Sr.
Volunteer
There are numerous ways to become involved and help return Mason as a Family Court Judge. For instance:
Walk precincts to place door-hangers on high frequency voters' doors
Walk Mason around and introduce him to attendees at your church, neighborhood or other group picnics, fairs, meetings, etc.
Have Mason appear as a guest speaker at your church, neighborhood or civic group meeting
Provide locations for larger (3X5) signs on major thoroughfares
Provide yard sign locations
Share the campaign on social media
Wear a Trenaman for Judge T-shirt to picnics, fairs, gatherings, in the community (To request a T-shirt please send an email to trenamanforjudge@gmail.com telling of the event, the date, the T-shirt size and how to deliver the shirt.)
Contact
Website: MasonforJudge.com
Email: trenamanforjudge@gmail.com
Phone: 502-272-2002
Mailing Address: 600 West Main, Suite 500, Louisville, Kentucky 40202